Cat's out of the bag. Several years ago, I was at a West Seattle community gathering representing the Delridge Neighborhoods Development Association (DNDA) for which I was then serving as board president, and someone commented to a local journalist on my typically very private relationship with my grandfather, Fred Astaire. (With my grandfather, Christmas, 1977 in Dublin, Ireland, and while he was filming the feature film, "The Purple Taxi")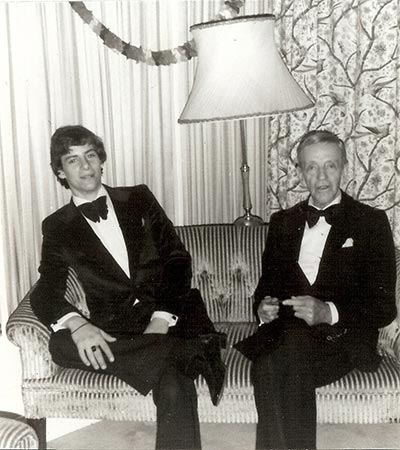 Caught in the fact, I granted a quick interview to the West Seattle Herald (Now Westside Seattle). I've not talked about this for much of my adult life as it's not really about me. Still, I've been very fortunate to enjoy an amazing dimention to my life, so no reason not to acknowledge it. It is part of who I am. Anyway, here's the article. Enjoy the read.
https://www.westsideseattle.com/robinson-papers/2010/11/07/my-grandfather-was-fred-astaire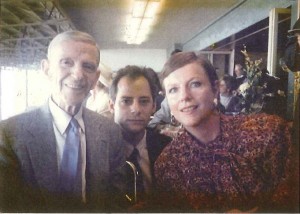 Here I am pictured with my mother, Ava, and grandfather during a visit to California's Santa Anita Race Track in 1987. Following is the cover for an interview granted to "Closer" Magazine in 2016.